"And we know that in all things God works for the good of those who love him, who have been called according to his purpose."
Romans 8:28
How has Mustang Naz lived out the mission of existing For Good?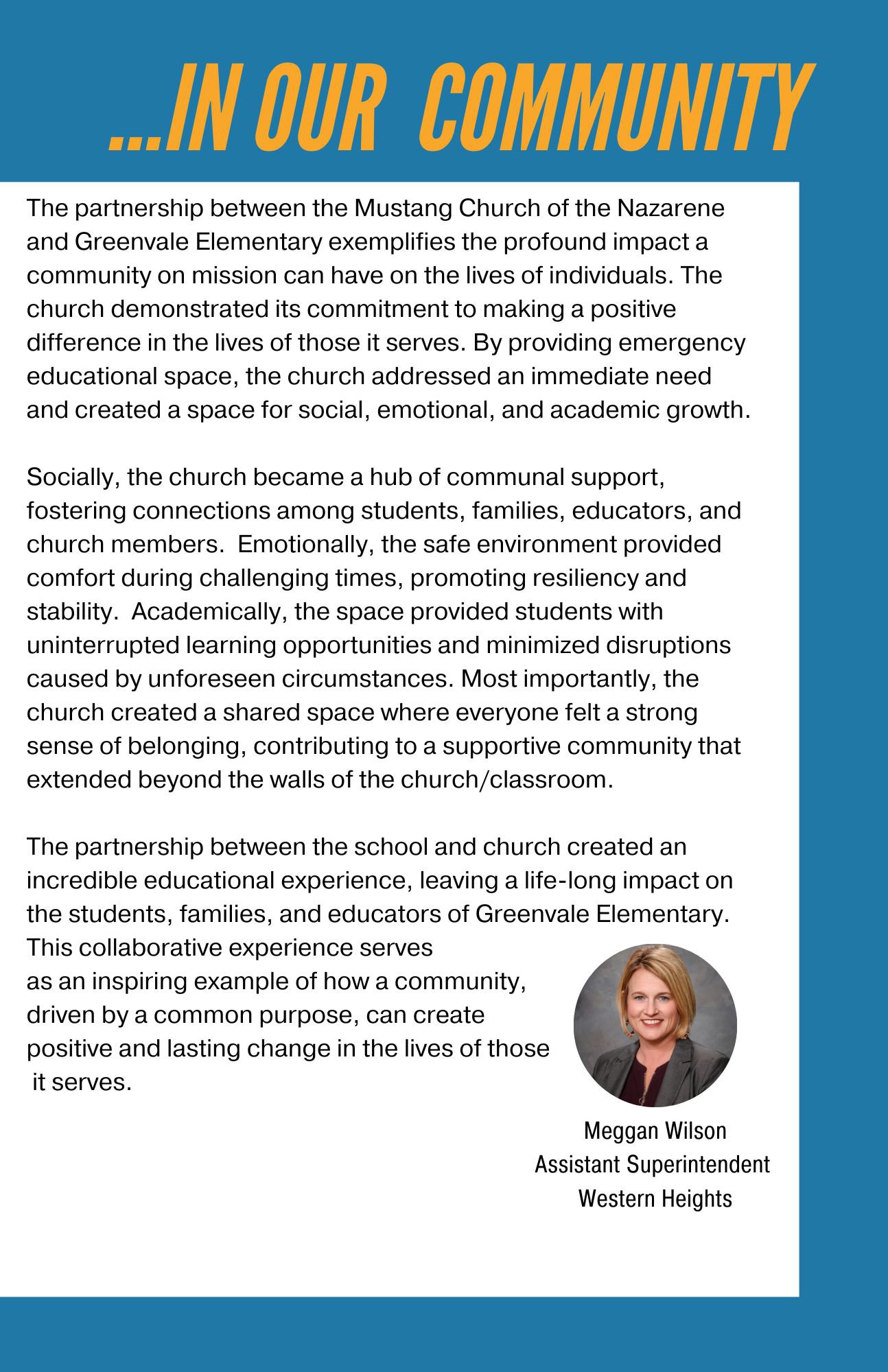 How Is Mustang Naz Planning For Good?
As we seek to be a place that exists For Good, our leadership team has identified that we need to address multiple areas of our physical ministry spaces.
We need to begin remodeling/updating common spaces to be ADA compliant, upgrading major mechanical systems, and improving aging technology so that we can provide excellent meeting space and hospitality for people to encounter Jesus in our midst. We also dream of developing an endowment fund for compassionate ministries, and adding future ministry space to meet growing community needs.
We acknowledge this is a significant undertaking, and we don't request your participation lightly. These plans have been extensively prayed over by the For Good Prayer Team and the leadership of Mustang Naz, and we firmly believe this is the direction God is leading us.
One part of that calling includes a commitment to participate in giving toward strategic goals over the next three years (2024-26) to impact our families, our neighbors, our community, and our world For Good.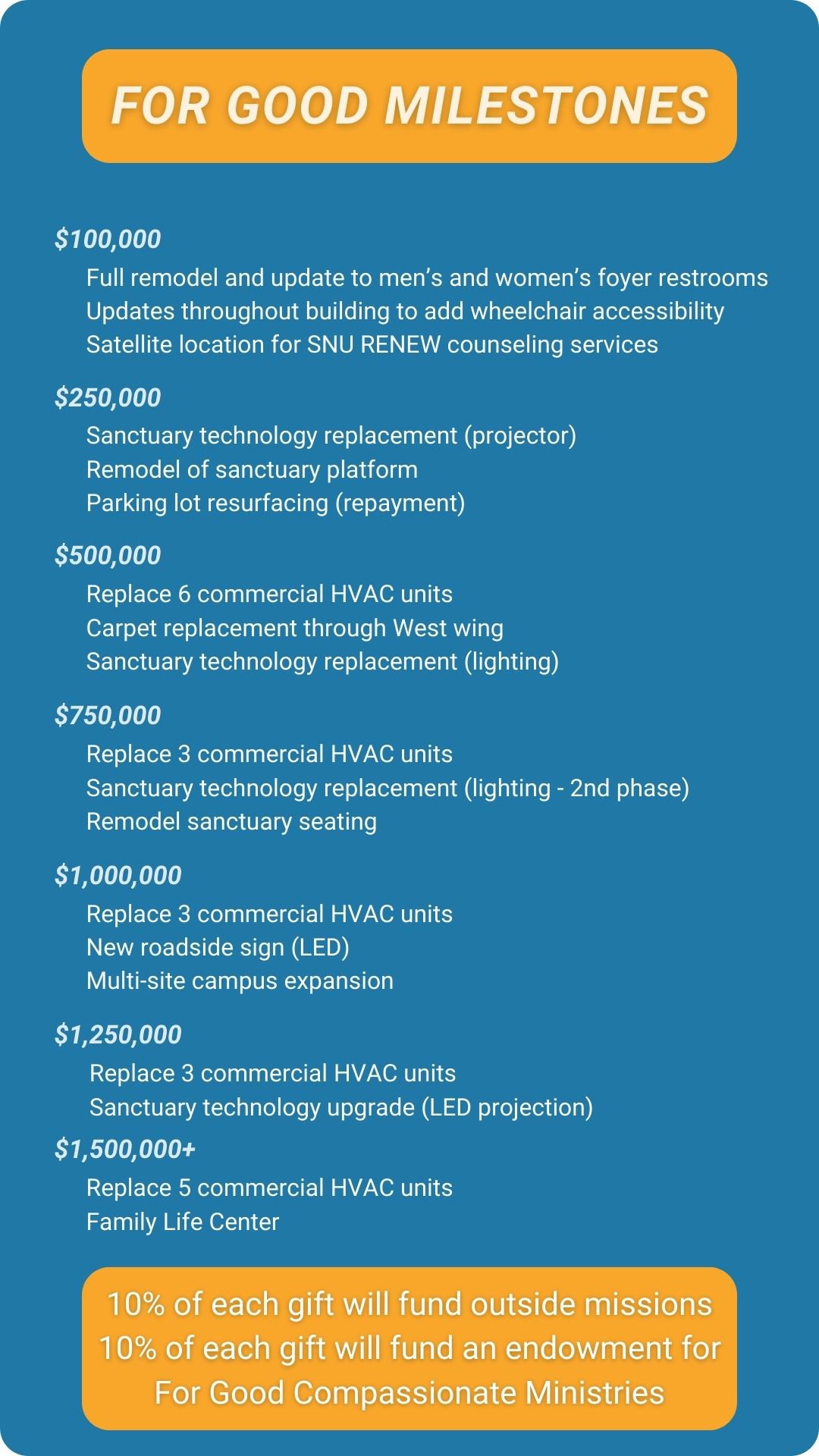 FAQ
What are you asking me to do?
Pray. As each of us prays we believe we will hear a calling to sacrifice our time, talents, and treasure to God.
How can I pray specifically for Mustang Naz and For Good?
Pray this prayer "God, what do you want to do through me For Good?" When He answers, respond to Him in obedience. Additionally, pray for Mustang Naz and its leaders, pray that everyone will seek God to see how they can participate, and be faithful to carry this vision forward in the life of our church.
When will we give our commitments?
We ask that your return your commitment card over the next week. On Sunday, November 19th, we will gather as a congregation and give a "First Fruits" Thanksgiving offering before our commitments begin in 2024.
What if we don't raise enough money?
This isn't about raising "enough" money. For Good is about believing in this vision together and making equal sacrifice to accomplish God's vision. No project will be started based on commitments alone - as funds are given, we will start each new milestone.
Where Can I Start?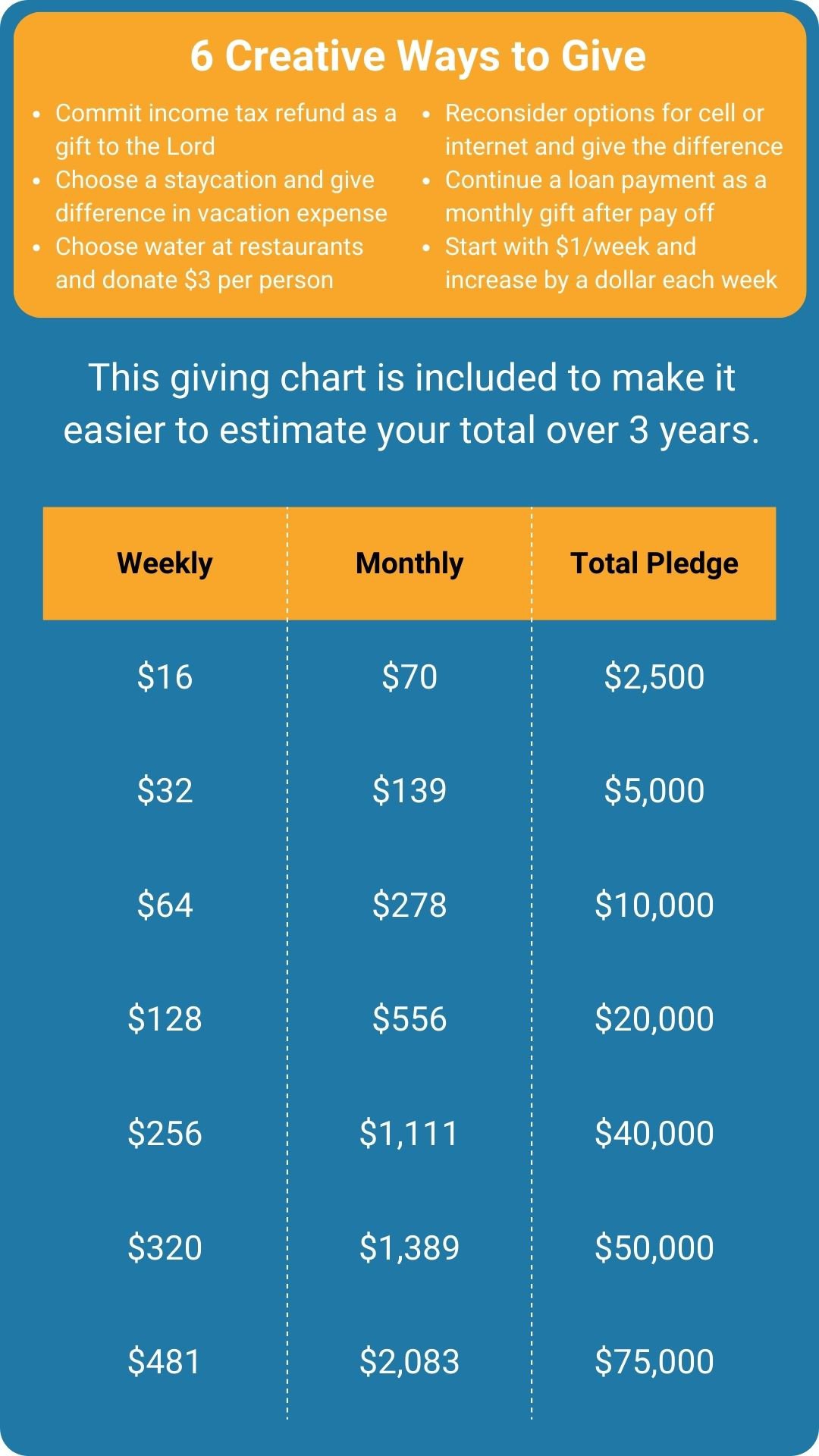 With You For Good,
Pastor Nate