Student Ministry at Mustang Naz
At Mustang Naz, our Students (7th-12th grades) experience safe, age-appropriate environments where they learn about Jesus in a creative and relevant way.
Weekly Schedule
Sundays 9:30am
7th - 8th Grades, Room 305
9th - 12th Grades, Room 306
Wednesdays 6:30pm
7th-12th Grades, The Porch (Room 308)
Ongoing & Upcoming Events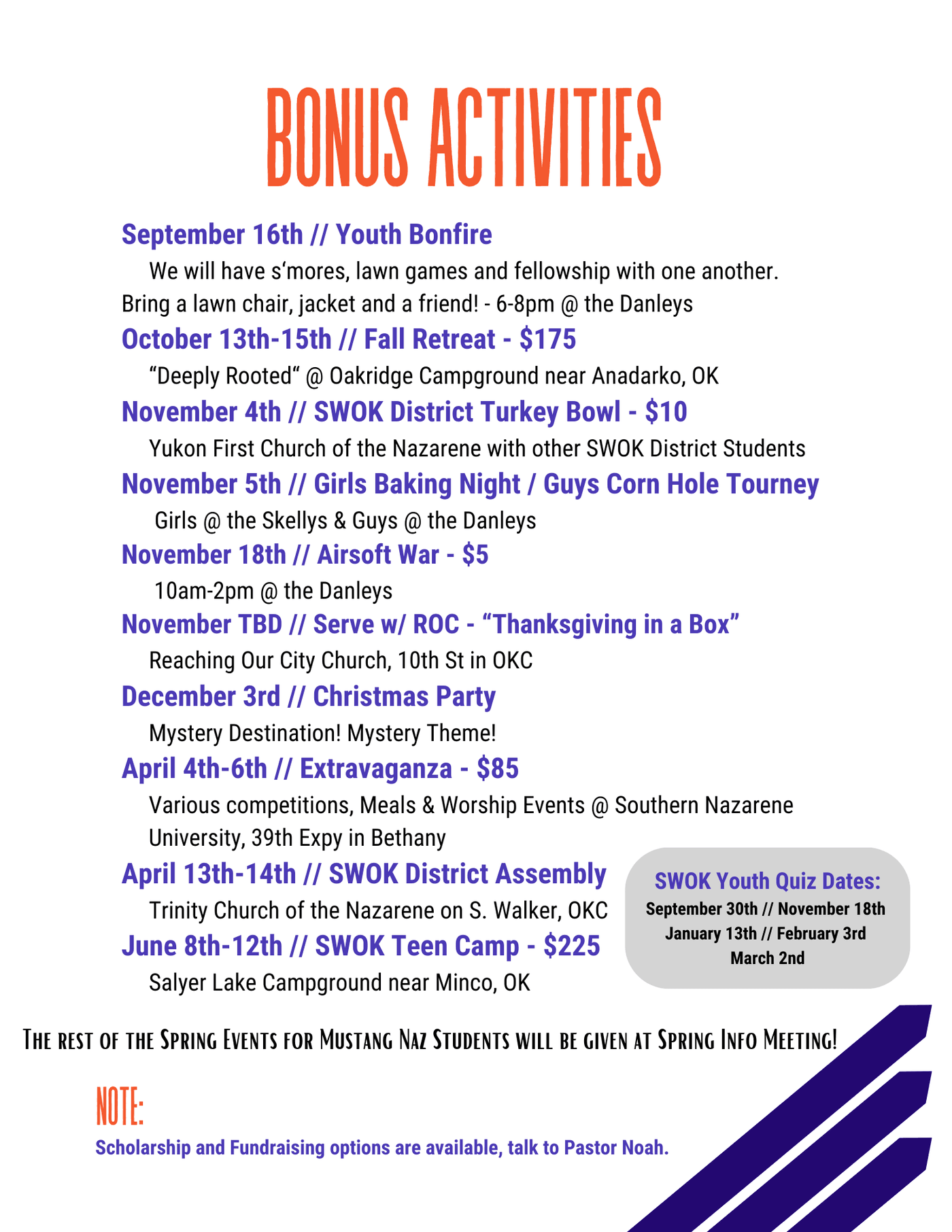 Important Links
Meet our Student Discipleship Pastor
Noah Terry joined the Mustang Naz leadership team in 2021 as the Student Discipleship Pastor. Noah is currently in the process of being Ordained as an Elder in the Church of the Nazarene.