At Mustang Naz we believe that serving God and others is an essential part of our personal spiritual growth. Our church has a strong history of being mission oriented, and this core value continues in everything that we do.
Whether your gifting is in connectional ministry with others, maintenance or handy work, creative arts, or any number of other key ministry areas, we have a place where you can serve! Start serving somewhere, and your gifts will be revealed!
MustangNaz On Mission
Growing more like Christ
is better when we're together!
Living On Mission - with our community,
as a community, for our community
Community On Mission: "This holistic pairing fulfills both callings of the Church:
to meet together within community and to go out into our world. It allows persons to join in – where they are –
and belong, whether or not they believe. The beauty of
Communities on Mission exists in the tension of holding both
the community and the mission
in equal importance."
https://ChurchInAction.com/Communities-On-Mission/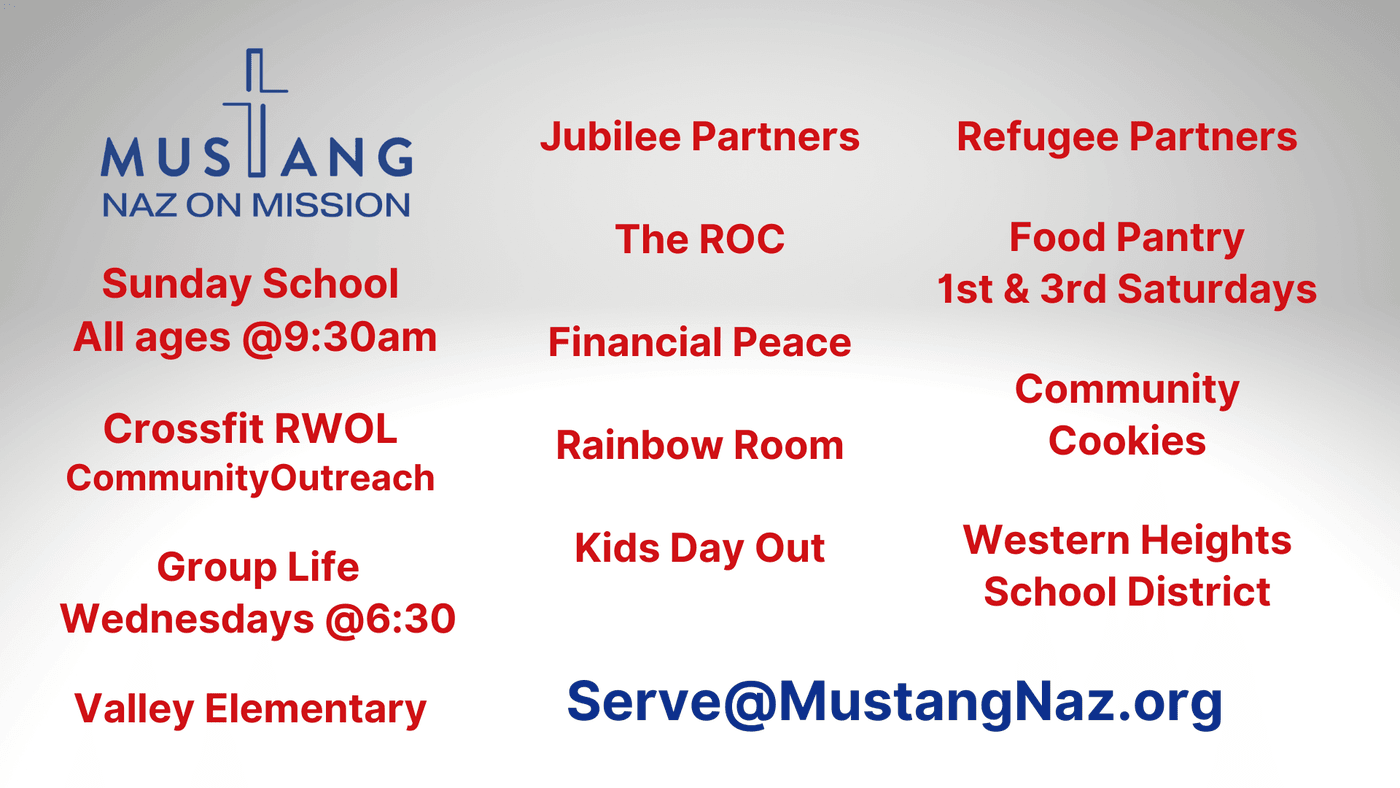 Additional on Mission Projects
WORK & WITNESS Fundraiser Dinner & Dessert Auction - Wednesday April 5th @ 5pm
Praying On Mission
Youth Camp in June
Kids' Camp in June
Nazarene Youth Conference in July
VBS in July
W&W Mission Trip, Nassau, Bahamas in July/August
Will you join us now in praying ahead
for these upcoming events that the Holy Spirit move in
the hearts and minds of our Kids and Students in these days?!
May they taste and see that God is Good
& feel His Deep Love & know His Living Hope!