What is Work & Witness?
As followers of Jesus MustangNaz seeks to follow His Great Commission with excitement.
In Matthew 28:19-20 He tells His followers to:
Therefore go and make disciples of all nations, baptizing them in the name of the Father and of the Son and of the Holy Spirit, and teaching them to obey everything I have commanded you. And surely I am with you always, to the very end of the age.
Work & Witness is the organized method that the Global Church of the Nazarene helps local churches send their best resource (their people) to ministry projects locally and abroad. With God's help, we believe that there is no project too big or too small for us to accomplish together!
This Summer We're Serving in the Bahamas
Please pray for us as we gather resources an materials for our upcoming trip to Nassau, Bahamas. We will be working on building projects around Beacon Hill Church of the Nazarene, leading a Vacation Bible School for their children, and doing other important work with their staff and congregation.
How Can I Help?
Buy a T-Shirt!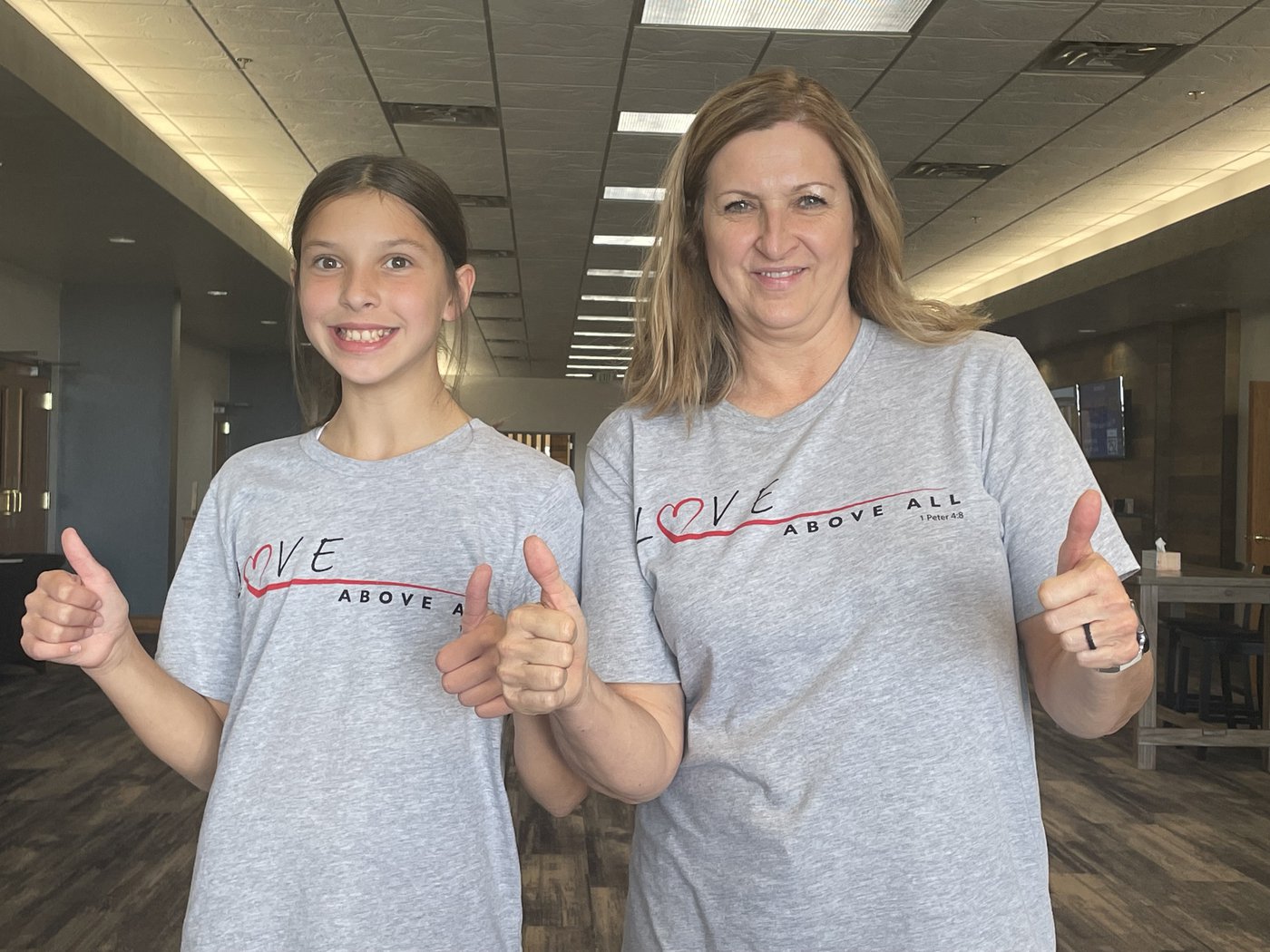 To help our Work and Witness team fund their trip to Nassau this summer we've made Mustang Naz Love Above All T-Shirts!
We have child sizes through 3XL available.
Kids Shirts are $17
Adult Sizes are $18
2/3XL are $20
You can pay online by marking your donation memo as "T-Shirt or you can pay at the Mustang Naz On Mission Information Center.